SolidWorks to Revit Converter
SolidWorks to Revit converter is a data exchange tool which creates parametric Revit families from SolidWorks parts and assemblies. All legacy information including dimensions, parameters, family tables, materials etc. will be converted. The tool supports various industry specific requirements like geometric simplification, parameter data exchange, MEP connectors, exchange of lighting information, family hosting like wall hosted, roof hosted etc.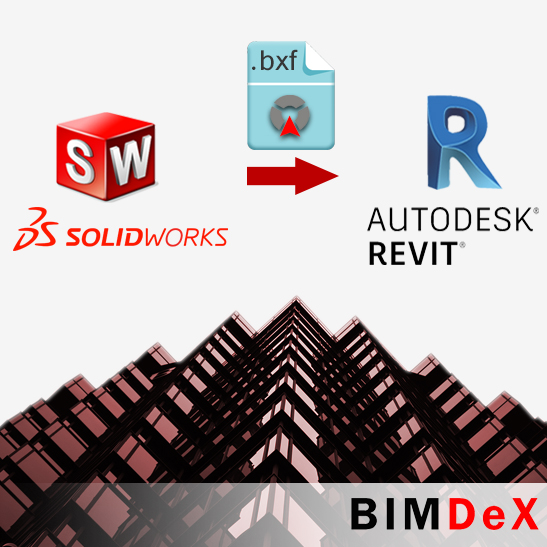 Features
Support for exporting parametric components.
Support for Sheet metal features.
Support for wide variety of solid modeling features.
Support for both Part and Assembly components.
Supports all Metadata information's like Parameters, Colors & unit System.
Option to define Omni Class settings.
Support for Connectors (Piping / Cabling / Ducting / Electrical).
Extensive support for most Revit versions (Revit 2012 and above).
Geometry Simplification
Exclusion of Pattern feature / parts / sub-assemblies.
Exclusion of Internal Components in an Assembly.
User Defined Rule editor to exclude component based on Component Name / Parameter.
Get Free Trail for SolidWorks to Revit Converter
Free Trail